Medicare has made an effort to publish information and resources online to help Medicare recipients and their family members get the help and information they need. Let's take a look at five resources every Medicare recipient should know about.
1: "Medicare & You" Handbook
A comprehensive guide to the Medicare program, "Medicare & You" covers topics like:
When and how to enroll in Medicare
Enrollment dates and deadlines
What Medicare covers
When to consider changing coverage
What Medicare Parts A and B cover and do not cover
Medicare Advantage plans and how they work
Medicare supplement (Medigap) plans and how they work
How Medicare Part D (prescription drug coverage) works and which drugs are covered
Appealing a claim decision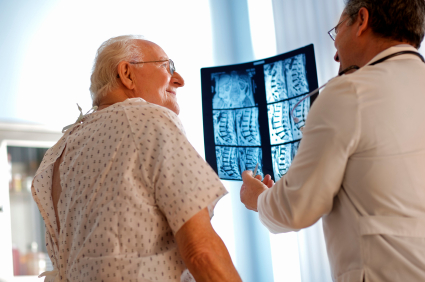 2: Medicare Forms Online
Medicare has made several forms available online. This can help save time you and your family members would otherwise spend requesting forms over the phone. Using the forms online you can file a claim for services and supplies, change automatic monthly deductions, enroll in Medicare Part B, appoint a representative to help you file an appeal, request a reconsideration or hearing by an Administrative Law Judge regarding a claims appeal, and more.
3: Medical Equipment Supplier Directory
Medicare has a competitive bidding program for certain durable medical equipment, prosthetics, orthotics, and supplies. The goal of the program is to help Medicare recipients and the Medicare program save money, limit fraud and abuse, and ensure that Medicare recipients have access to quality medical equipment and supplies. Medicare has created a supplier directory online through which Medicare recipients can enter their zip code and get a list of local Medicare-appointed suppliers for medical devices and equipment in specific categories (e.g. mail-order diabetic supplies, CPAP devices, etc.).
4: Medicare's Blue Button
Technology has made it possible for Medicare recipients to download their health information securely to their computer. Most physicians' offices, hospitals, clinics, and other healthcare providers have already created or are in the process of creating electronic health records for patients that can be transferred securely over computer networks. Medicare's Blue Button feature lets you easily access and download your personal health information as a file to your computer or mobile device. To use Blue Button you must be registered on MyMedicare.gov.
5: File Claims and Appeals Online
Medicare has created a section of medicare.gov all about claims and appeals. Here you can learn how to file an appeal and access the required forms, check the status of a claim, understand your Medicare rights and your rights to a fast appeal, and learn how to file a complaint (grievance) about the quality of care you've received.
Get Expert Help Understanding Your Options
If you've searched the Medicare website but still have questions, or you need Medicare enrollment assistance or help deciding on a Medicare supplement plan, the experts at CA Medicare are here to help. We'll help you understand the differences between Original Medicare (Parts A and B) and Medicare Advantage plans, and your best options for coverage. Call us today.