The Medicare "donut hole" refers to a coverage gap in most Medicare Part D prescription drug plans. The coverage gap is a temporary limit on how much a plan will cover for drugs, which begins after you and your plan have spent a certain amount on prescription drugs. In 2015 this amount is $2,960 (any out-of-pocket costs you paid for covered drugs, plus what your plan paid, plus your deductible).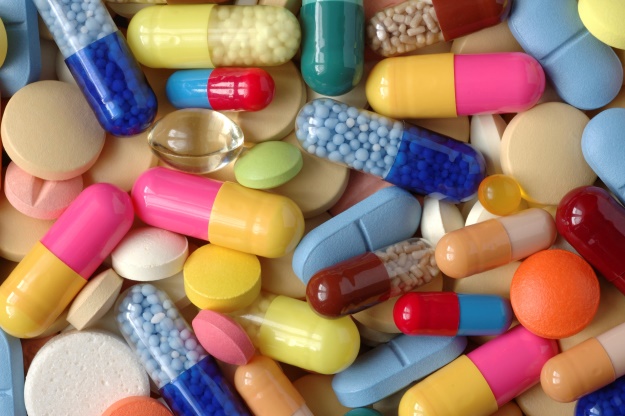 During the coverage gap you receive a discount on covered brand name and generic prescription drugs—you pay no more than 45% of the cost of covered brand-name drugs and no more than 65% for covered generic drugs. In 2015, the coverage gap ends after a person has spent $4,700 out-of-pocket for covered drugs.
Here's an example of how it works:
| | | | |
| --- | --- | --- | --- |
| Ms. Smith pays a monthly premium for her prescription drug plan throughout the year. | | | |
| Annual Deductible —-> | Copayment or Coinsurance —-> | Coverage Gap —-> | Normal Coverage Resumes |
| Ms. Smith pays out-of-pocket for prescription drugs up to her plan's deductible. After she meets the deductible the plan starts to pay its share. | Ms. Smith pays a copayment for her prescription drugs, and her plan pays its share for each covered drug until what Ms. Smith and her plan pays reaches $2,960 (in 2015, including the deductible). | Once Ms. Smith and her plan have spent $2,960 for covered drugs, she is in the coverage gap ("donut hole"). Once in the coverage gap, Ms. Smith will pay 45% of the cost of her brand-name formulary prescription drugs, and 65% of the cost of generic formulary drugs. What she pays (in addition to the discount paid by the drug company) counts as out of-pocket spending, and helps her get out of the coverage gap. | After Ms. Smith has spent $4,700 out-of-pocket for the year (in 2015), her coverage gap ends. Note that this amount includes the amount drug manufacturers pay for brand-name as part of the Medicare Coverage Gap Discount Program. Mrs. Smith now moves into the catastrophic coverage stage, wherein she will only pay a small copay for each prescription drug until the end of the year. |
The Affordable Care Act (ACA) and the Donut Hole Coverage Gap
The Affordable Care Act (ACA) is attempting to close the "donut hole" over time. Each year, the percentage you'll pay for prescription drugs will decrease, through 2020. For example, in 2011 anyone who reached the donut hole coverage gap began to receive a 50% discount on brand-name formulary drugs and a 7% discount on generic formulary drugs. In 2015 these percentages will increase to 55% for brand-name and 35% for generic formulary drugs. These amounts will increase each year until the year 2020, at which time you'll pay only 25% for covered brand-name and generic drugs during the coverage gap.
The manufacturer drug discounts will help you get out of the gap sooner. For example, in 2015 you'll pay 45% of the cost of a brand name drug once you reach the coverage gap, but 95% of the drug's price (45% plus the manufacturer discount of 50%) will count as out-of-pocket costs.
The 95% goes toward meeting your True Out-of-Pocket (TrOOP) cost, which maxes out at $4,550 in 2014 and $4,700 in 2015. Once you've reached the maximum TrOOP, your coverage gap ends, and you will only pay a small copayment for prescription drugs covered by your plan for the remainder of the year.
It's important to note that not all out-of-pocket costs are counted toward your TrOOP—your monthly premium and drug dispensing costs do not count, for example. For more information about exactly what is and isn't counted toward your TrOOP, click here.
Can I Avoid the Medicare Part D "Donut Hole"?

You may be wondering whether you can get around the Medicare Part D coverage gap altogether, such as choosing a Medicare Advantage plan. While some plans do offer coverage while you're in the gap (such as generic drug coverage) they often come at a higher monthly premium.
Unfortunately, Medicare supplement (Medigap) plans do not cover prescription drugs, although they do help cover other out-of-pocket costs, such as copayments, coinsurance, and deductibles for Original Medicare (Parts A and B).
The reality is that, unless your income falls below a certain threshold, getting relief from the coverage cap is difficult.
One of the most important things you can do to keep your costs down is to choose a drug plan that covers your specific prescriptions. An experienced agent like those at CA Medicare can help you understand your options and choose the plan that best meets your needs and budget.
Sources: